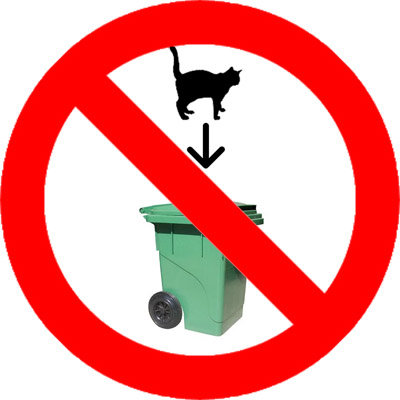 infamous u.k. cat tosser mary bale
has
plead guilty and been sentenced
to a charge of causing unnecessary suffering to an animal.
the punishment? a £250 (almost $400 USD) fine. the judge reasoned that was a small price to pay compared to the "vilification" she would suffer for the rest of her life.
bale's lawyer said on her behalf: "she cannot still explain her behavior but she.. bitterly regrets her actions." we bet she does.